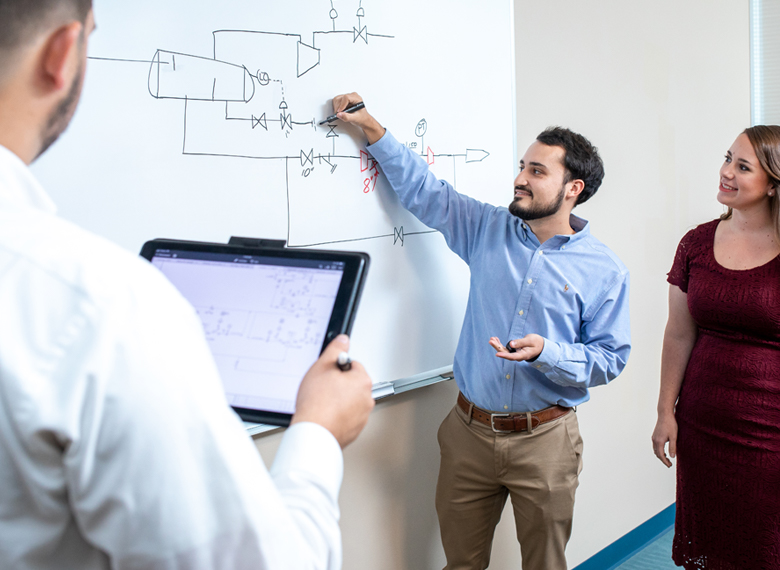 We engineer value
A Unique Resource for Oil & Gas Applications
Engineering & Consulting for Oil & Gas
M&H provides engineering and consulting services to the oil and gas industry. Our services include project management, design engineering, risk management, technical documentation and maintenance management solutions.
We believe the formula for success is solid and simple. It starts with a highly focused corporate philosophy committed to innovative solutions in the world's most challenging environments. It's backed by a seasoned team of professionals dedicated to quality and client satisfaction. The result is a multidisciplinary engineering and consulting firm that speaks your language and understands your unique management and operational issues. This gives us the competitive edge to deliver projects on-budget, on-time, every time.
M&H can develop solutions for your project's complete life cycle in the upstream, midstream, downstream, LNG, and petrochemical industries.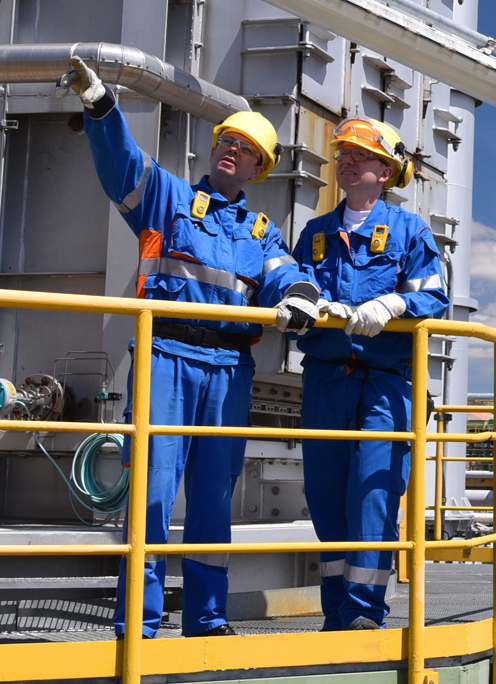 Our Mission
Our mission is to be really good at what we do, to provide exceptional value to our customers, to provide a challenging, positive work experience for our staff, and to be profitable... all while maintaining a high standard of ethics and conduct.
Our Priorities
ETHICS
We conduct our business in an ethical and legal way. Nothing is worth going to jail for, and you sleep better. We don't want to employ people who we cannot trust, or who we trust only because they are on our side.
STEWARDSHIP
We are diligent and principled when it comes to the safety of our staff, our clients, our neighbors, and the environment. Look out for their safety as you would your own.
PROFITABILITY
We have to be profitable, a happy but broke company won't last long.
VALUE ADDED
As individuals and as a company, we should always try hard to deliver exceptional value for what we are paid. We need to be good at what we do, and we need to continually try to get better and represent our customers interests as we would our own.
WORK ENVIRONMENT
We strive to maintain a happy and challenged staff who feel like they are part of something, not just collecting a check. Work should be difficult, rewarding, and fun, if that's possible.
COMMUNICATION
Communication (internal and external) and teamwork are critical components of what will make us better than our competition. Effective communication should lead to effective teamwork. Our people must understand and support the big picture, not just what is in their inbox.
RESPECT
If people are not worthy of respect, they should not work here. We have zero tolerance for obnoxious behavior, harassment, discrimination, etc.